On Wednesday, August 23, 2023 Auto Collision & Glass once again partnered up with our friends at the National Auto Body Council (NABC) GEICO, WNY Heroes and Enterprise to gift a much deserving veteran a vehicle. The NABC coordinates the process, GEICO donates a vehicle that has some minor damage, Auto Collision & Glass handles all of the repairs on the vehicle for free, Enterprise donates a very generous gift card and WNY Heroes selects the recipient.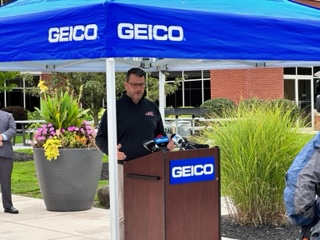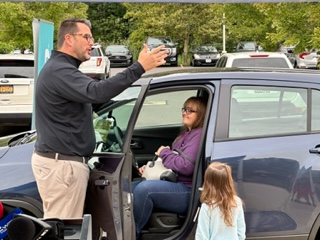 GEICO once again hosted their event at their Amherst headquarters where we were able to present the vehicle to this well deserving veteran. The vehicle will allow her to go to work without depending on friends and family and will allow for her to take her daughter to school as well as go on mommy/daughter shopping dates.
We are so proud to be part of such an amazing cause. Thank you to the NABC, GEICO and WNY Heroes for including us in this special event.
We would also like to thank our technicians, painters and detailers for donating their time and skills to get this vehicle in tip top condition.