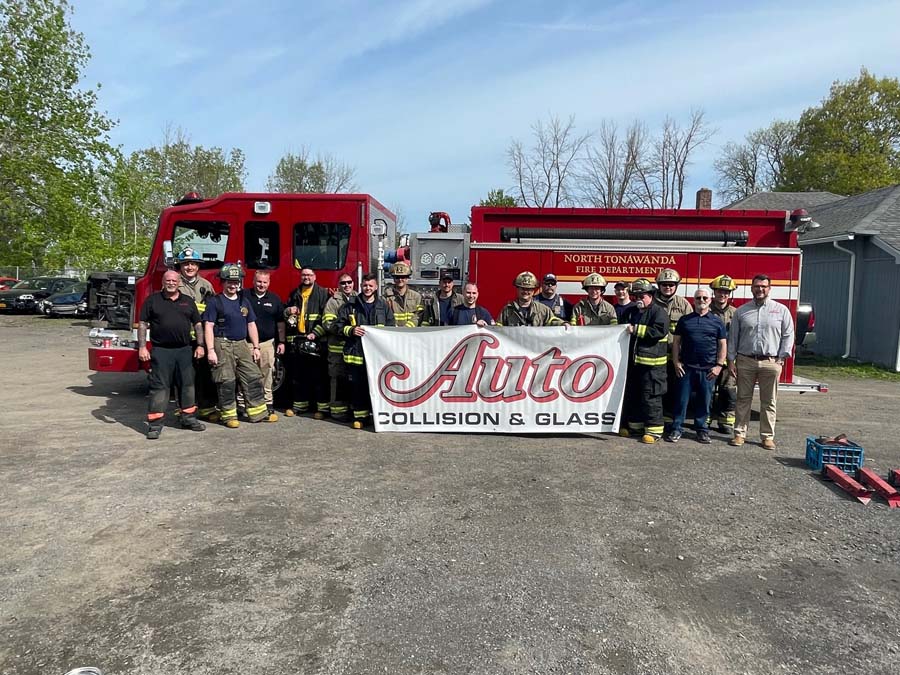 On Saturday, May 13th Auto Collision & Glass hosted and partnered up with our sister company United Auto Towing as well as the National Auto Body Council (NABC) GEICO and Genesis Rescue Tools to provide a free training event for the North Tonawanda Fire Department. The point of this training is to give firefighters an opportunity to work in a more real life situation and be able to work on multiple vehicles in multiple scenarios. It also allows them to try the latest and greatest tools.
Most fire departments don't get an opportunity to train like this so we feel that it is important to sponsor events like this throughout the communities we serve. We do two events a year and each time the fire departments who attend tell us how much they love coming and are very appreciative of the training.
At Auto Collision & Glass, we believe in supporting those who protect us!