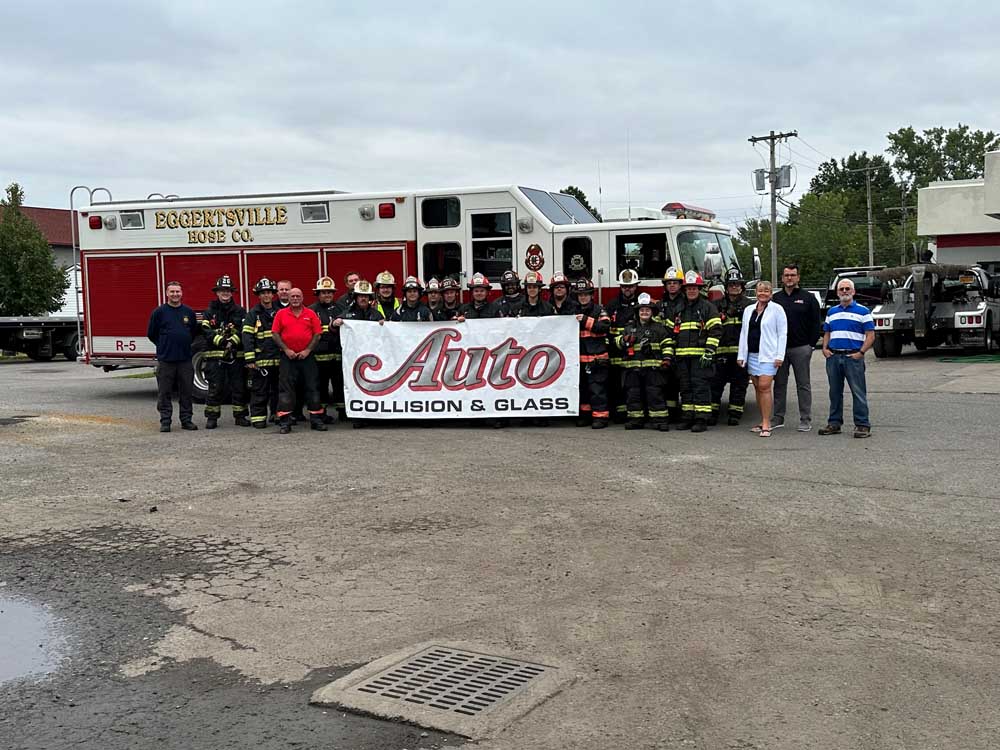 On Saturday, September 9th, Auto Collision & Glass hosted our second NABC F.R.E.E. event for some of our local firefighters.
Firefighters from Ellicott Creek Fire Department, North Baily Fire Department and Eggertsville Fire Department came to learn about the newest cutting tools and jaws of life battery operated equipment. They also learned how newer vehicles have much harder steal and how older tools have a tough time cutting through it.
The National Auto Body (NABC) organizes the event, Dival Safety and Genesis tools provides the instructors and the equipment and Auto Collision & Glass hosts and sponsors the event.
We are very proud to make programs such as this available for our first responders. We appreciate everything they do for our communities and will continue to support them through programs like this one. We have some very exciting news coming in the near future how we are going to take that training one step further.
Stay tuned!
Thank you!