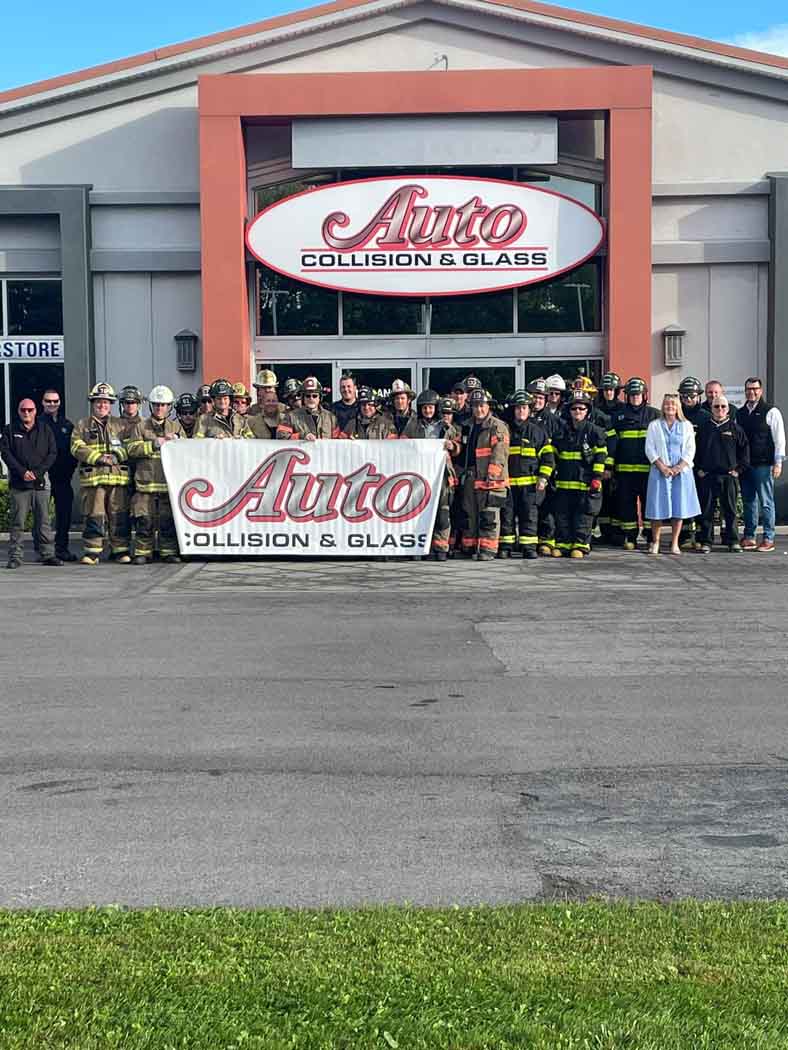 September 24, 2022
Auto Collision & Glass and United Auto Towing partnered up with the National Auto Body Council (NABC) to put on our second F.R.E.E (First Responder Emergency Extrication) Event of the year at our Lockport location.
DiVal Safety came and taught a class to firefighters from City of Lockport, South Lockport and Wendelville Fire Company. DiVal Safety demonstrated the newest in vehicle extrication cordless tools from Genesis tools.
Being able to sponsor training events like this allows us to help our first responders learn the newer metals being used in vehicles today. We were also able to allow the firefighters to look over one of the newest electric cars to see how the wires are ran, where the batteries are located and where to and where not to cut when rescuing people out of those vehicles.
We continue to help those who help us!
The following companies helped sponsor the event:
Auto Collision & Glass: Hosts, organized, coordinates, logistics. Also supplied the water and Gatorade for the firefighters
United Auto Towing: Donated tow yard and set up the vehicles
National Auto Body Council: Coordinates with insurance companies to located trainers and vehicles as well as works with Auto Collision & Glass to setup the event
DiVal Safety: Instructor and training
Genesis Tools: Cordless extrication tools
GEICO insurance: Donated 4 cars for the extrication class
National Coatings Supply ( NCS) :Donated the breakfast.
Northtown Kia :Donated the use of the electric car