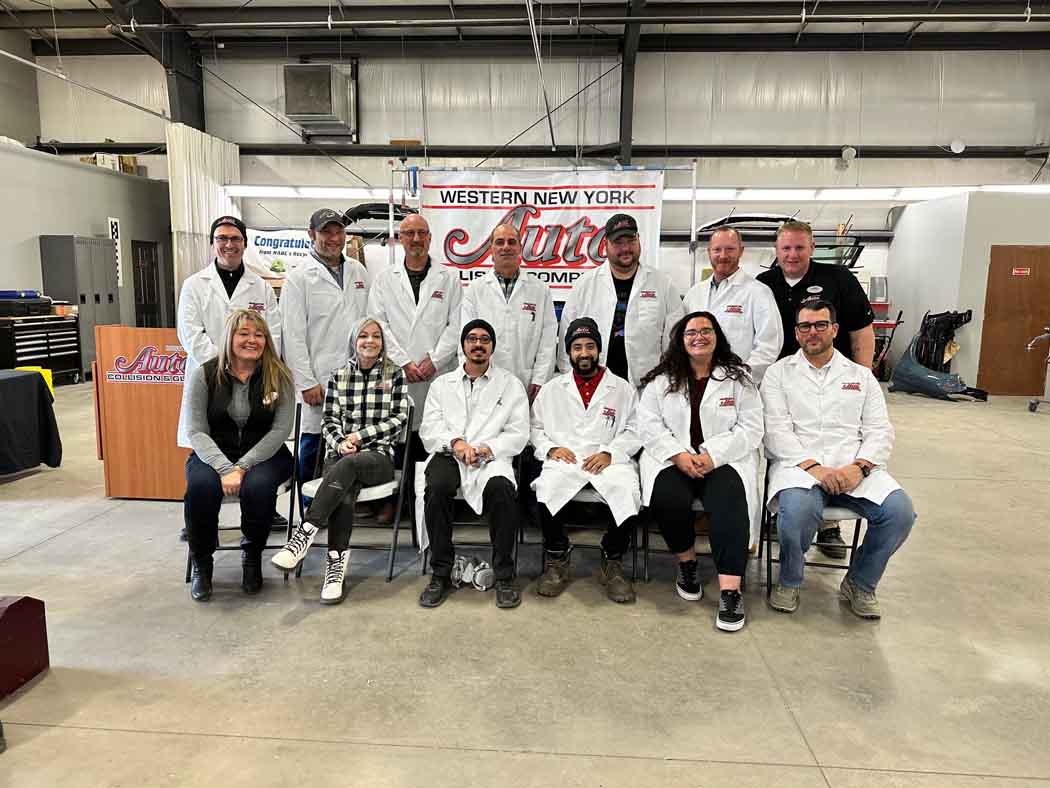 December 10, 2022
On Saturday, December 10th we hosted our 5th annual skills competition. We invited high school students from all over WNY to compete in various skills to help prepare them for regional and states coming up in the spring. It also allows us to promote the auto body trade. Each school is allowed to send two juniors and two seniors. The students competed in dent repair, paint mixture ratio, parts identification, estimate writing, mixing and blending and plastic repair. Each category had a first and second place winner and then an overall winner for both juniors and seniors. Each winner received a plaque and gift card. Every participate received a gift card for competing.
The Ohio Technical Institute was on hand to offer every competitor a scholarship. 1st place overall winner received a $5,000 scholarship, 2nd place received $3,500 and 3rd received $2,500. Every student who competed received $1,000.
The schools who attended were:
Boces 2 Wemoco, Cattaraugus County Boces, Genesee Valley Boces, Orleans/Niagara Boces, Greater Southern Tier Boces and Ormsby Career & Technical.
The competition was a huge success. We received so much positive feedback from the students, their teachers and their parents. We even included the parents to compete. We had a vehicle that we had in for repair and had them guess what the total repair cost was. The parent who came the closest without going over won a game used and signed Buffalo Sabres hockey stick.
After the competition we provided lunch for everyone and presented the awards to the winners. It was an amazing event and the competitors are going to be great technicians after they graduate. Their skills at such a young age is impressive. We thank them for attending.
This wouldn't be possible without sponsors. The sponsors this year were: Axalta, Basil Chevrolet, Basil Ford, Enterprise Rental, Lia Honda, National Coatings, Northtown and Wilberts.
Thank you to our great sponsors for their generous donations.
We are already planning for next year!